Mausoleums eliminate the expense of monuments, burial vaults, and digging two graves. Mausoleums provide CLEAN, DRY, ABOVE GROUND entombment. Mausoleums can be personalized and custom built. Knight & Sons Monument Co. stands behind all of our products and installations. In times of need a mausoleum can be erected in 2-5 days.
Granite flower vases can be added to any memorial at any time. Most cemeteries do not allow flowers to be placed on the ground. Knight & Sons Monument Co. keeps a full line of granite flower vases in stock to meet your particular need.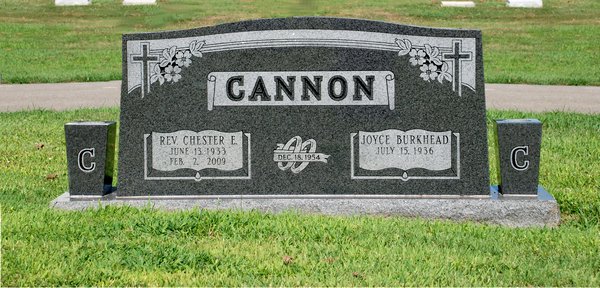 Each memorial that we create offers the type of care and detail that is appreciated by the eye and understood by the heart. Knight & Sons Monument Co. offers an array of unique memorials to make a lasting memory of your loved one.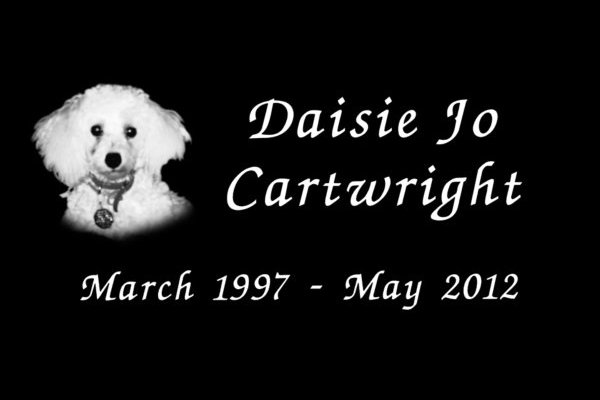 The deep and special bond we share with our pets makes the pain of death just as deep. We have found many people experience healing during their grief by remembering the special times through a granite memorial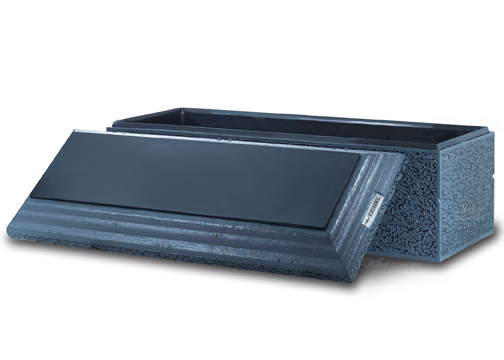 Knight & Sons Monument Co. offers an extensive line of Trigard burial vaults produced locally in our manufacturing facility. These reinforced concrete burial vaults can only be purchased through the local funeral homes.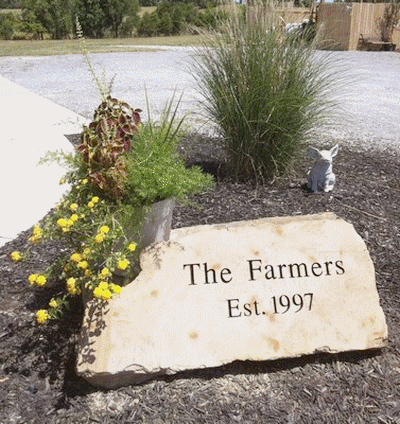 Custom Engraved Landscape Boulders are a perfect gift for the person who has everything. They make great anniversary, wedding, and retirement gifts. Several customers have purchased the engraved landscape rocks as address markers for their own front yards. You can stop by our office and personally select your landscape rock, bring in one from your landscape, or we can engrave on site in your yard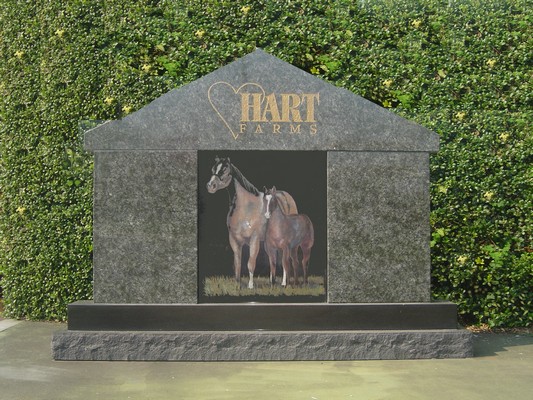 At Knight & Sons Monument Co., we can make granite signs for anything, including your: business, place of worship, apartment complex, homeowners association, academic institution, community park, cemetery and more.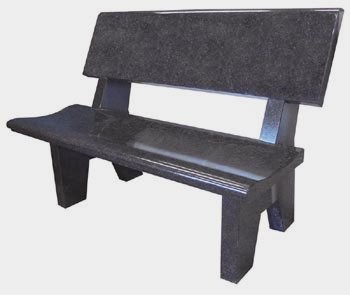 Our sturdy benches are a wonderful way to memorialize and remember a loved one. Benches also offers that extra special touch to your landscaping. Reward your hard work and planning by complimenting your landscaping design with one of our handcrafted granite benches.